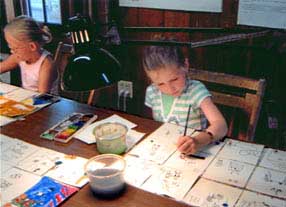 Kids
Kids' courses are NOT being offered during this Summer Semester. However, a complete program of NEW after-school courses will be available in the Autumn for children aged 6 and up.
The one exception for Summer is "Outdoor Drawing Workshop", listed in the Adults section, and open to teens 16+ as well as to adults.

Look for our Fall Catalog and Schedule that will appear here in August for full descriptions of Kids' courses that will be offered in the Fall.